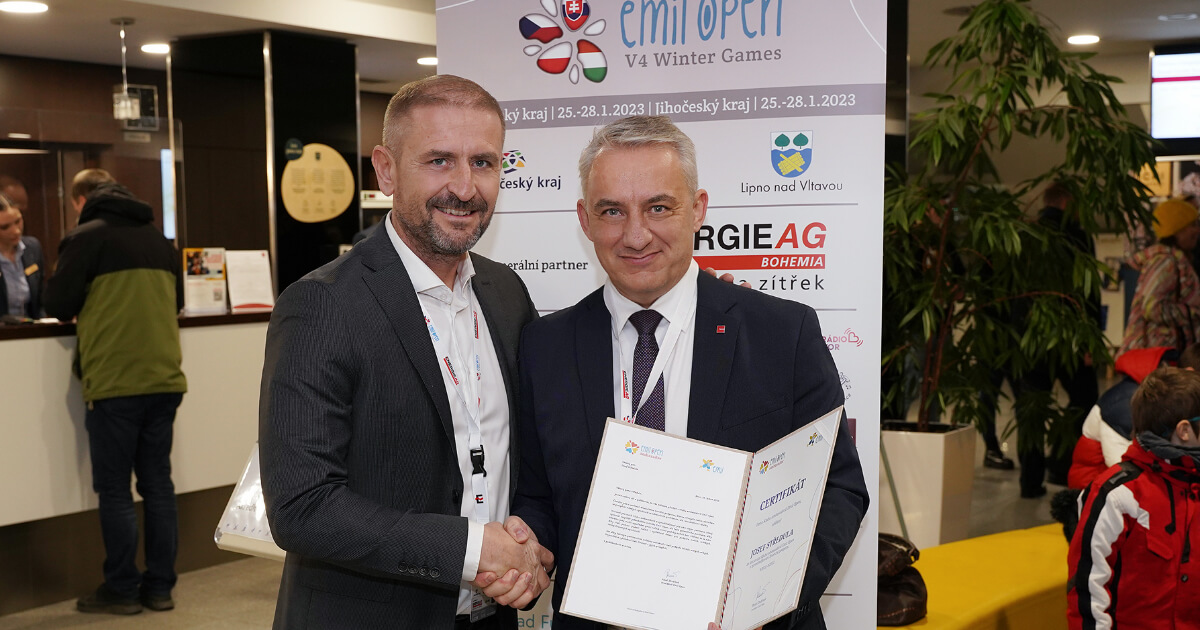 Dear Mr. Středula,
it is a great honour and pleasure to welcome you to the Club Emil Open Ambassadors Club.
You have earned your membership through the longstanding moral support that to our activities on behalf of young athletes with disabilities disabilities, but also by your concrete actions.
You initiated the creation of the Ambassadors Club and provided us with not only a partner who balanced the budget for the 11th annual Emil Open, but a general partner that made it possible for us to host the first the first edition of our winter games.
We hope that thanks to your help we will be able to find a systemic solution to support our young unregistered athletes.
It is only through such partnerships that we can continue our support for these small, big fighters and carry out our work on their behalf.
With thanks and respect,
Pavel Zbožínek,
President of Emil Open